'Over the past few years, PKF Littlejohn has developed an excellent working relationship with the team at i-Publishing Consultants on a wide range of projects.  We have used their expert services in areas as diverse as product marketing, market research, event management and website and application development and have always found them to be cost-effective and utterly reliable.
They are without question one of the most straightforward suppliers I have ever dealt with and it is a real pleasure to engage with them.  They have proved to be professional, pragmatic and responsive and have taken great care to ensure that our requirements are clearly understood and our expectations met.  It also helps that they are genuinely nice people!'
Ian Singer, IT Partner, PKF Littlejohn (www.pkf-littlejohn.com)

'Like many organisations, Yale University Press's systems and use of technology have evolved organically over time. While this is an understandable situation it doesn't necessarily lead to the most efficient ways of working and we recognised that significant improvements needed to be made. However it's really difficult to do this without outside help – partly because at the same time you need to be getting on with your 'day' job and also because looking critically at how you (and your colleagues) do things is a real challenge. We called on i-Publishing Consultants to undertake a review of the key areas of the business and how they operate and we're really glad we did. Jo Burges' hands-on publishing experience meant she was quickly able to identify where and how improvements could be made but equally importantly she was empathetic of our company culture. The report she provided is hugely detailed and presented in such a way that it's the basis for an action plan of how to move forward – which is no mean feat. We'll undoubtedly be calling on i-Publishing Consultants again to help us implement the developments proposed.'
Noel Murphy, Sales and Marketing Director, Yale University Press, London (www.yalebooks.co.uk)

'The Federation of Holistic Therapists (FHT) wanted to create an online member directory and therapist register both as a value adding benefit for members but also to meet a key requirement as part of an important accreditation process. i-Publishing Consultants understood from the outset what we required and delivered a very reliable, easy to use and cost-effective solution. Their strategic insights, technical expertise, attention to detail and proactive support have all been invaluable as they guided us through a potentially tricky and technically complex process.

Our members now have a new FHT service that they really appreciate, where they can update their details at will online and gain increased exposure for their businesses. Via our 'Find a Therapist' website the public can now find professional FHT registered therapists throughout the UK easily and reliably. i-Publishing has been a pleasure to work with, both thoroughly professional and also exceptionally supportive.'
John French, Chief Executive, Federation of Holistic Therapists (fht.org.uk)

'SAGE worked with i-Publishing to implement a new design and functionality on socialsciencespace.com. i-Publishing provided excellent technical advice and training; strong development skills and delivered on time. i-Publishing is a pleasure to work with: responsive, insightful, professional and good humoured. Socialsciencespace is developed using WordPress and BuddyPress.'
Phil Moorse, Online Strategy Manger, SAGE Publications Limited (www.sagepub.com)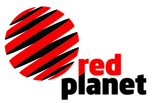 'As a growing business we had reached a point where we needed to review our operations and look at introducing new ways of working which would see us through the next stage of our expansion. Jo Burges(from i-Publishing Consultants) was incredibly empathetic to our company culture and was superb at helping us to reshape our working methods and approaches as well as helping find new suppliers and outlining the positions we will need to fill in the future. 
The help we received was invaluable and we are implementing her suggestions. We could have stopped at that point and we would have had excellent value but it seemed clear to us that having Jo involved as a consultant on an ongoing basis as the business evolves is extremely cost-effective and allows us to progress seamlessly.'
Mark Neeter, Managing Director (www.redplanetzone.com)

'Robin Miles brought a rare combination of deep experience, flexibility and creativity to the development of a platform for knowledge discovery and sharing that provides the level of scalability and ease of operation that we needed. Just knowing he's there in the background is a huge comfort factor for the Efficiency Exchange project.'
Ian Powling, Project Manager - Policy Group, Universities UK (www.universitiesuk.ac.uk)

'Michael and his colleagues at i-Publishing have intuitively understood my aspirations and have consistently offered valuable, appropriate advice and delivered effective technical solutions. The work they have undertaken on my behalf has included the conversion of a complex print publication into different digital versions, the creation of an attractive, transactional, interactive and easily managed and updated website and other complementary digital marketing activity ideal for an author like myself. 

We have evolved a purposeful and cordial working partnership that is built on the need to achieve practical results but is informed by a constructive sharing of i-Publishing's content and community expertise and underpinned by the application of professional best practice, clear, reliable communications and prompt support. I will be further developing the business relationship with i-Publishing with every confidence that Michael and his team will continue to represent my best interests.'
David Murrin, CEO, Emergent Asset Management and author of Breaking the Code of History (www.davidmurrin.co.uk)

'From our first meeting it was clear that i-Publishing had significant experience in electronic publishing and could also help with the slightly unusual requirements of the veterinary market. They quickly understood our ambitions of bringing together content and community to provide interactive information solutions for our subscriber base. They have consistently given us expert advice and also met our requirements across several different B2B community sites quickly and effectively - for example Vetsforum, Vetstart and Premier Vet Alliance. We couldn't be in better hands and I regard Michael and his colleagues as partners rather than suppliers.'
Mark Johnston, Managing Director, Vetstream Ltd (www.vetstream.com)