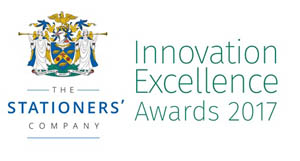 We work with publishers, cultural heritage organisations and the not-for-profit sector to help them make the very best use of technology and information management and to engage effectively with their customers and members. 2016 was the 10th year that we've been doing this.
In 2017 we won The Stationers' Company Innovation Excellence Social Development Award for the development of an app for Calibre, a charity which provides spoken books for the blind and partially-sighted.
We are a team of experienced consultants representing a broad range of skills and achievements across multiple sectors
We work particularly with publishers, membership and not-for-profit, professional services and cultural heritage organisations
Our recent clients include: SAGE Publications, Yale University Press, PKF Littlejohn LLP, Universities UK, the Authors' Licensing and Collecting Society, the Federation of Holistic Therapists, Red Planet, the British Contractors Furnishing Association, Calibre Audio Library and the Shiatsu Society.
OUR PARTNERS
WeAreCrank
Brandon Cross Technologies
Drupal Centric
 CREATIVE LICENSING
The images on our website have all been kindly provided by 4Corners Images as part of our image licensing collaboration project with the Copyright Hub and the Digital Catapult. To see details of the different licences available for an image, acquire any of these licences and also see more images from 4Corners just click on the Hub icon at the bottom left on any of these images.
If you would like to talk with us about this innovation, whether you are an image rights holder or a professional image user, please contact us: info@i-publishingconsultants.com.
For more on our Creative Licensing Service, please click here.